Zoo TV"); $mydescr = ("Details about German u2 cover band Zoo TV with photos."); include("../../header.php"); opentable(); ?>

U2 cover band - Zoo TV
...U2 tribute band from Hamburg/Germany!
ZOO TV started in spring 1998 with the idea in mind to imitate the show, the music and the spirit of the phenomenal U2-concerts. In our shows you can see a professional video show which is inspired by the ZOOTV show and gives you real "U2 feeling" in combination with the authentic outfit of the musicians:

Our concerts are much like a big U2 party, that is a result of the original sound and the authentic outfit. But that is not all: Even U2-typical show elements are being imitated, for instance Frontman Henning Hoffman throws original U2-Zoo-Ecu's from the 1993 U2 Tour into the audience. And if it is possible at the location we will present you a video show with beamers and TVs!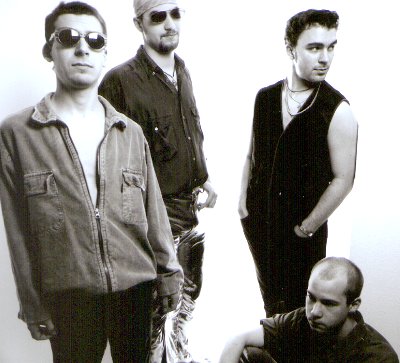 For further details, more pictures, press releases and booking information go to: http://www.u2tribute.de/
ZOO TV are:
'Bono'

Henning Hoffmann

'The Edge'

Till Valentin

'Larry Mullen'

Tobias Valentin

'Adam Clayton'

Volker Hoffmann
ZOO TV performing live: